Chaturbate
™

Enhancer

Browser userscript (extension) which enhances Chaturbate by adding multiple new features.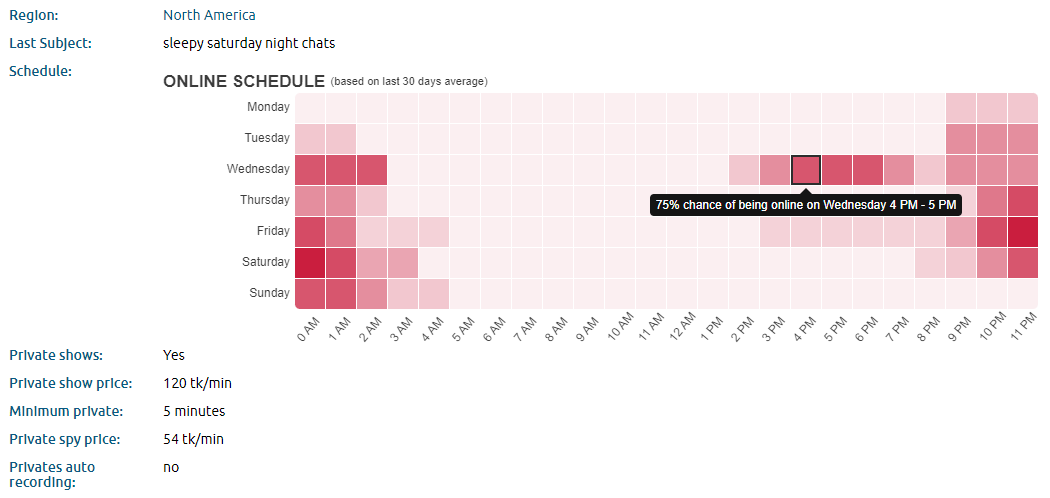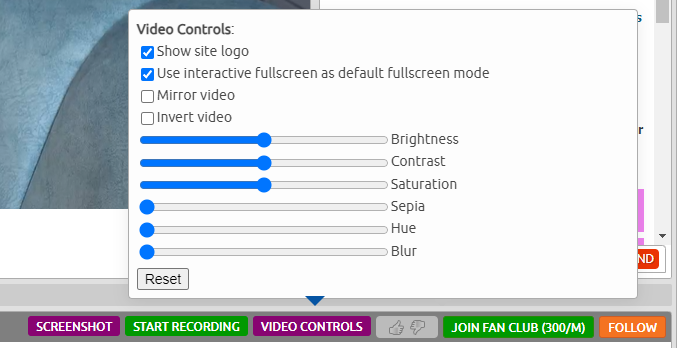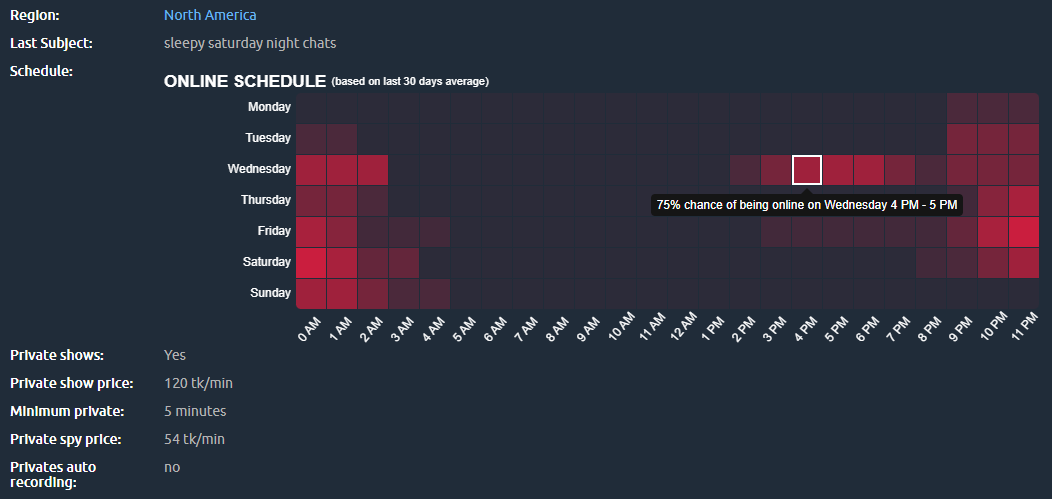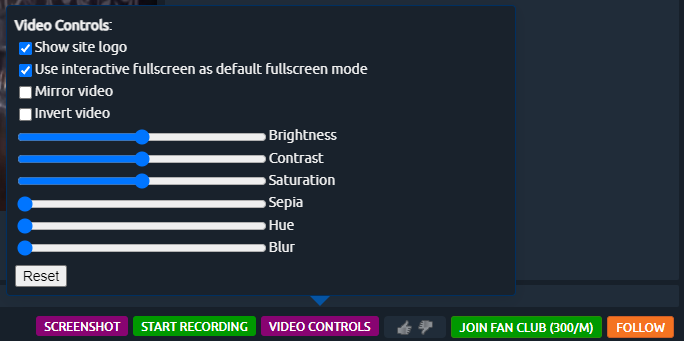 Features
displays model online schedule in bio
animated cam thumbnail previews on hover
displays model avatar when offline
room list grid size selector
multi cam viewer
displays model region in bio
adds ability to capture stream screenshot (by pressing screenshot button under video or using CTRL + X shortcut)
adds ability to capture stream video (by pressing record button under video)
displays video and bio at inaccessible rooms (bypasses geoblock, gender block etc.)
adds video controls: mirror video, invert video, set brightness, contrast, saturation, sepia, hue
displays for how long model is online in bio
displays last subject in bio
enlarges media thumbnails
removes overlay from media thumbnails
detaches floating icons from bio
removes custom backgrounds and cursors from bio
removes ads
adds auto update of room labels on followed cams page (also displays "away" and "offline" statuses)
adds Picture-in-Picture button
adds option to automatically accept chat rules
adds option to automatically mute inactive tab streams
adds option to toggle site logo visibility over video
adds menu option to extract video source URL
clicking on live video feed doesn't pause it anymore
adds option to set interactive fullscreen as default fullscreen mode
adds ability to exit interactive fullscreen mode via double click
adds ability to enter fullscreen via double click while on theater mode
adds possibility to hide specific rooms from the site
adds possibility to hide specific genders from featured tab
automatically checks if offline room becomes online and reloads page
automatically enables dark mode if system has dark mode enabled
automatically hides entrance terms overlay
multiple interface/style fixes
Installation steps
1. Install
userscript manager extension
(if you haven't already).
2. Add our userscript from
this page
.
Feedback
Feedback appreciated! Please share your thoughts, ideas and spotted bugs
here
!
Privacy
We do not process nor store any of your personal information.